Exotic Beaches Of Thailand 9 Nights And 10 Days Tour Package | 10 Days 9 Nights
Phi Phi Island
---
Overview
Detailed Itinerary Day Wise
Day 1 : Arrival In Krabi And Enjoy City Tour
Welcome to Krabi, Thailand! Once you arrive at the airport, head towards the hotel and check in. Have your breakfast, relax for some time and head for the city tour.Commence your Thailand holiday tour with the visit to the symbol of Krabi - Khao Kanap Nam. This prominent landmark consists of two ragged hills that are 100-meters high with the Krabi River running between them. This natural gateway creates a distinctive vista with its impressive clusters of stalagmites and stalactites. There are several magnificent caves that could be accessed by boat from the Krabi's Chao Fah Bridge.Next, make your way for the Coastal Fishery Research or Krabi Aquarium. It is a public aquarium and a marine life research centre. It features a variety of Andaman marine life which includes colourful clown fish, sharks, lobsters, etc. Visit during the shark feeding hours and enjoy this exhilarating event. Enjoy your evening at the local market in Krabi Town. Explore this vibrant night market that also showcases the local culture and delicious street food. Later make your way to your hotel for your overnight stay.
Day 2 : Four Island Snorkelling Tour
Begin your day with lovely breakfast and explore Four Islands of Krabi.On day 2 of your Thailand tour package, visit the Chicken Island in Krabi which is also known as Koh Kai, Koh Gai and Koh Hua Khwan. It is a rock island, whose comical name is due to its resemblance like a chicken. The island offers several beautiful reefs which are optimum for snorkelling and swimming. You can also visit the nearby islands of Koh Tub and Koh Mor that resides on the sandy banks of Talay Wak. They are at the walking distance of Chicken Island, about 100 meters, so you can easily walk to those islands during the low tide. You will find abundant of colourful fishes as you are walking along the sand.Next, make your way for the picturesque Poda Island where you can enjoy swimming and sun bathing on its beautiful white sand beaches. Click some memorable pictures along with the beautiful standing hill at the backdrop. While en-route, make a quick stop at Railay Bay and Phra Nang Cave. You can also indulge in the thrilling sport of rock climbing at this famous venue in Thailand. Later, make your way back to the pier for the transfer to your hotel.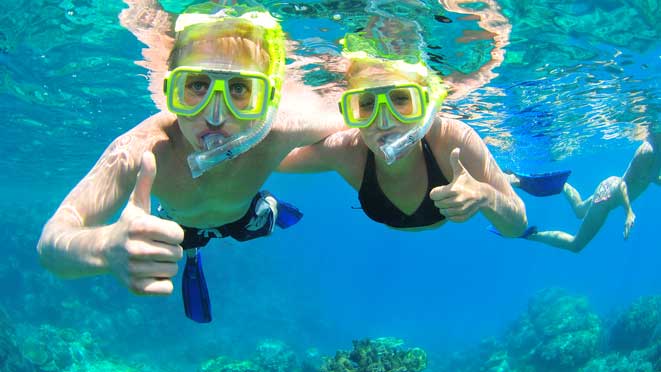 Day 3 : Emerald Pool And Krabi Hot Spring
Start your day a little early and make your way to the famous hot springs and Emerald pool. Explore the nature's natural Jacuzzis when you visit the famous thermal springs of Krabi. Situated in the south of Krabi province, they offer a soothing and therapeutic bath. The natural temperature of the water is 38 Celsius. Next, visit the Emerald Pool that is also known as Sra Morakot. It is a fresh water spring-fed pool in Krabi. It would require 1.4 km hike on a broad-walk or an 800 meters trek on a dirt road to reach the main emerald pool. It provides a refreshing ambience amidst the jungle with the nearby natural fresh water. Next, make your way to Tiger Cave Temple. While visiting the temple it is imperative to follow the dress code. Wat Tham Sua or Tiger Cave Temple is encompassed with natural surroundings as they offer genuine spiritual experience. The temple is adorned with a large golden Buddha statue at its crest. The meditation centre at the temple is a popular place to visit in Thailand along with the temple pagodas and giant trees. Later head back to your hotel for an overnight stay.
Day 4 : Koi Phi Phi
The beautiful morning starts with lip-smacking hot breakfast. Check out from your hotel and take a ferry boat for Koi Phi Phi.As you are travelling towards the Koi Phi Phi, you will encounter a lot of scenic sights. It is a small island so you will not find any cars here; hence you can enjoy the nature at its best. Spend your day at its classic beaches that are adorned with dramatic cliffs along with white sand and turquoise blue waters. Encounter one of the best dive sites of Koi Phi Phi - King Cruiser wreck. It was a passenger ship that sank in 1997 when it crashed into the Anemone reef. During your diving expedition, you will find fishes such as tuna, clown fish and barracuda along with the clinging sea anemones on the reef.If time permits you can rent some kayaks and get enthralled with the beautiful vistas of the setting sun. You can also opt for alternative kayaking tour on the Koi Phi Phi islands. Don miss the opportunity and enjoy the islands nightly fire shows and Thai boxing matches at the beach bars. Take a delight in the massive beach parties and live music.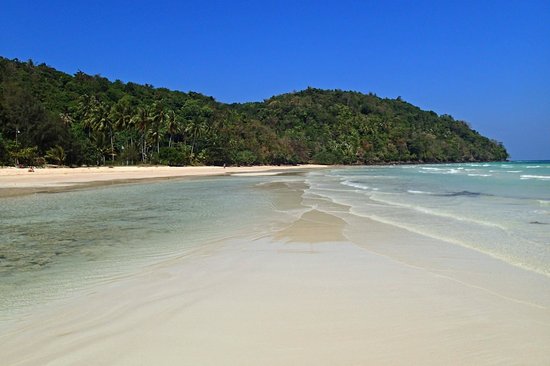 Day 5 : Island Hopping Maya Bay Bamboo Island And Monkey Beach
On this day of your Thailand holiday package, spend your day enjoying excursions to the nearby islands of Koi Phi Phi. Start your day early and take an early-morning excursion to feed the sharks. It is a 6-hours trip which will include feeding leopard and black-tip sharks. It is also common to encounter black-tipped reef and leopard sharks while snorkelling in their coral gardens. Later, make your way to Maya Bay. You can spend some time swimming or snorkelling on this iconic island where one of the Leo DiCaprio's famous movie, the Beach was shot here. It is a stunning beach which is surrounded by 100 meters high cliffs on the three sides. Bamboo Island is 8 miles from Koi Phi Phi and houses the coral garden Hin Klang. You can enjoy sunbathing and snorkelling while exploring this secluded island. Later, explore one of the most beautiful beaches of Thailand - Monkey Beach. It is a powdered white sandy beach which is also popular for its diving spots as well as friendly monkeys. Later head back to the hotel for an overnight stay.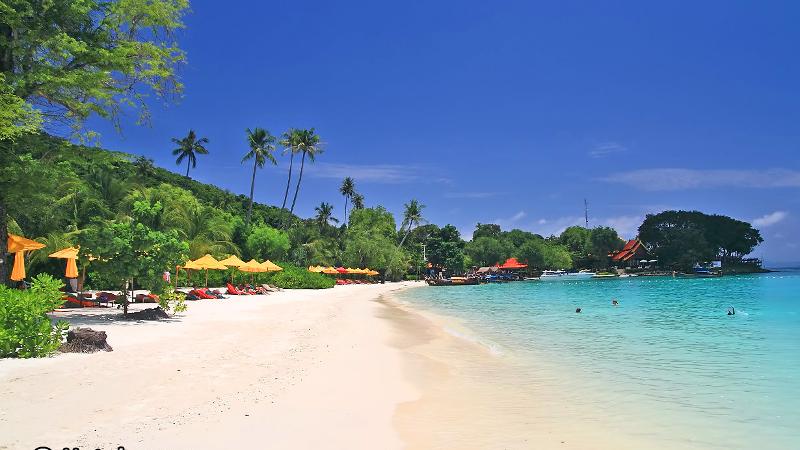 Day 6 : Deep Sea Fishing And Phi Phi Island
Begin your day with delicious breakfast at the hotel and get prepared to explore the wonders of Koi Phi Phi. On the 6th day of your Thailand tour, make your way for Koi Phi Phi Viewpoint. The viewpoint is over 600-feet high and it would require a bit of a trek to reach the top. It offers the enthralling panoramic views of the two major bays and Koi Phi Phi islands. The best time to visit this spot is either during sunrise or sunset as it also offers amazing opportunities for insta-worthy pictures. Next, make your way for deep-sea fishing. The expedition would take 8 hours where you will have a chance to fish for dorado, king mackerel, sailfish, tuna, etc. Alternatively, you can also explore the nocturnal marine life during the night fishing. Later, enjoy the delights of Krabi Night Market where you could indulge in local cultural performances, arts, local foods, souvenirs shopping, etc. Return to the hotel for your overnight stay.
Day 7 : Arrive At Koh Samui
After arriving at the Samui Airport, make your way to the hotel. Check-in and relax for some time. Afterwards, make your way for the city tour. On the 7th day of your Thailand Tourism make your way for the eastern side of the island. Visit the Chaweng Beach. It is one of the nicest beaches of Thailand. Visit Hin Ta and Hin Yai Rock formations where you will encounter some rocks and boulders that have interesting shapes. You can take a break and enjoy your lunch at the Cliff. It is a nice restaurant that provides a 180-degree overview of the bay. Next, make your way for Na Mueang Waterfalls. They are the two tallest waterfalls and it would require a bit of a trek to reach the top. The waters are murky during rainy season so swimming is discouraged at that time. Later, visit the Wat Khunaram, a Buddhist temple that is renowned as the shrine of Luang Pho Daeng whose body was mummified after he died in 1973 during meditation. You can also receive blessings from the other monks during your visit. Later head back to the hotel for an overnight stay.
Day 8 : Boat Tours
Begin your day with delicious breakfast at the hotel and get prepared to explore Koh Samui. Enjoy your day taking the tour to Five Islands. This boat tour will also include a visit to the harvesting of island's birds nests. On the precarious rocky slopes, the swifts birds build their nests. Your boat tour will be conducted on long wooden tail boats as they are easier to navigate while spotting the nests, limestone cliffs and some hidden beaches. You will also have ample of opportunity to snorkel. Before making your way to the hotel, you can also indulge in a romantic seafood dinner on the main beach of Samui. The most notable restaurant on the beach is Five Islands Restaurant.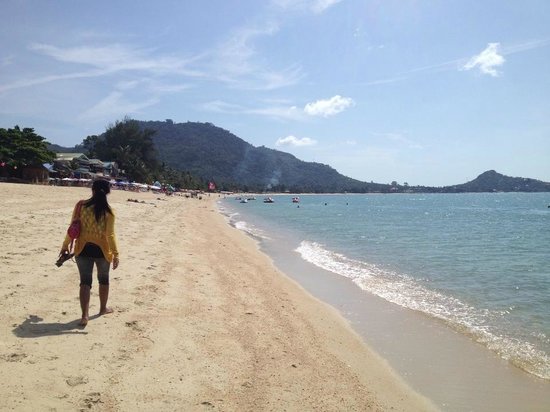 Day 9 : Ang Thong Marine National Park
On this day of your Thailand holiday package, spend your day taking excursions to the Ang Thong Marine National Park Your day tour to Ang Thong Marine National Park will commence from the north of the Marine Park to Koh Wao. You will visit Koh Wao which consists of 3 islands. These islands provide shallow and sheltered bay which is perfect for snorkelling and swimming. After enjoying the island's marine life enjoy the limestone islands. They have bizarre rock formations and dramatic rock cliffs that were formed due to the erosion of the earth. You can also explore the hidden lagoons and caves here. Next, take a trip to Talay Nai. It would require a trek through the narrow ravines and dense rainforest to reach to Talay Nai's top. The viewpoint here is spectacular and best for clicking some memorable pictures. Later, take a short stroll to the enthralling Emerald Lake. Make your way for Wua Ta Lap Island where you can enjoy picnicking and kayaking. Alternatively, you could also travel to Koh Paluays sea gipsy village if you want to opt for a less crowded venue. Later head back to the hotel for an overnight stay.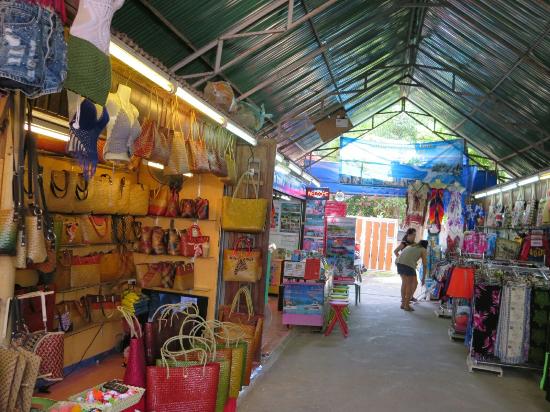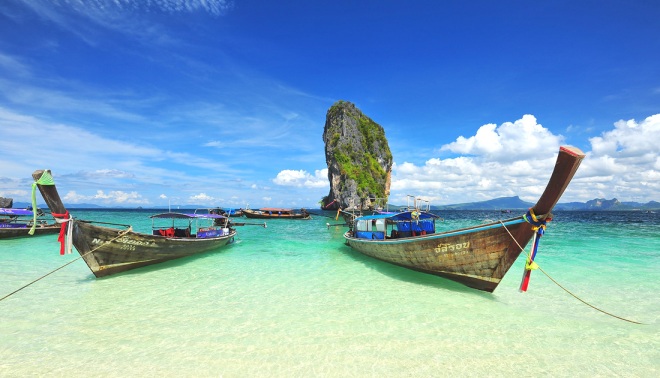 Day 10 : Departure From Thailand
This is the last day of your Thailand tour package. Start your day with early morning breakfast. Proceed for check out from the hotel and take a taxi to the airport. Make sure you are on time for transfer to the airport for your flight back home.
Accommodation
Parking and Toll tax.
Sightseeing in shared vehicle.
Bus.
Breakfast.
All tours and transfers by Shared Car is included.
Government service tax.
Anything not mentioned under 'Package Inclusions'.
All personal expenses, optional tours and extra meals.
Camera fees, alcoholic/non-alcoholic beverages, mineral water and starters.
Vehicle service on leisure days for sightseeing not included in the itinerary.
Entrance fees at all monuments and museums mentioned in the itinerary.
Medical and travel insurance.
Tips, laundry and phone calls.
Choose the best Rajasthan Tour Packages from India
Our Traveler Stories
They Traveled. They Experienced. They Shared
Family time well spent with a tour to Rajasthan. Rajastan Culture was awesome and food was really testy!
It was my first tour outside India, Me and my husband were very afraid, we got some issues with VISA but the way Trip Clues managed, it was great, Thanks for making my tour meaningful.
Boys Time! exploring the desert of Dubai. had a wonderful time at the Desert safari with the locals. Special thanks to Dubai people for open arm treatment.
Choose Packages Themes